Background to the Leagues Club:
Originally, games were played at the Recreation Ground near the High School and also at the Mullumbimby Showground. When the competition moved to the fields at Pine Avenue, wet weather became a constant problem. Being Council-owned fields, players and spectators were often frustrated with constant field closures and an inability to play all planned competition games within a season. As such, a decision was made to purchase land and create fields owned by the club itself.
And so began the enthusiastic fund-raising effort known as the "2 bob pub raffles." Players and committee members sold 20 cent tickets in meat tray raffles every Friday night at the Middle Pub and the Chincogan Tavern. (known at the time as the Top Pub) As reported by Les, "It only took 12 – 14 months to raise enough money to buy land for the fields." In 1977, Les negotiated for a parcel of 28 acres of land to be purchased by the Club from Noel Porter. It cost $18 000.00. After placing a deposit on the land in 1977, documents were prepared to gain approval to build the main road into the ground. This approval was granted in 1978 from both the Dept. of Main Roads and Byron Shire Council.
In 1985 the first game was played at the now called 'Les Donnelly Field'. The Leagues Club held its first function in July that same year.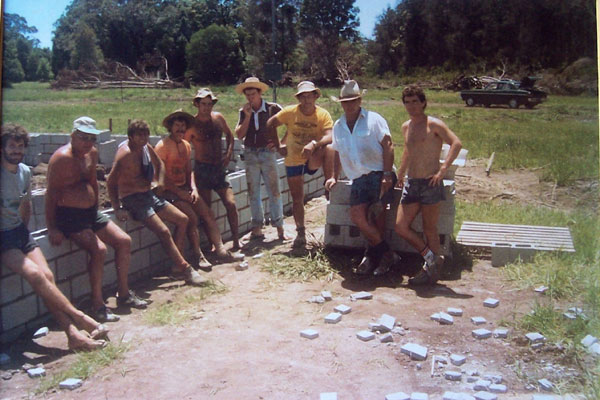 After the purchase was made, Les Donnelly and a band of enthusiastic club members and volunteers started the arduous task of creating their own fields and club house.
click here to access information on the Les Donnelly Field.