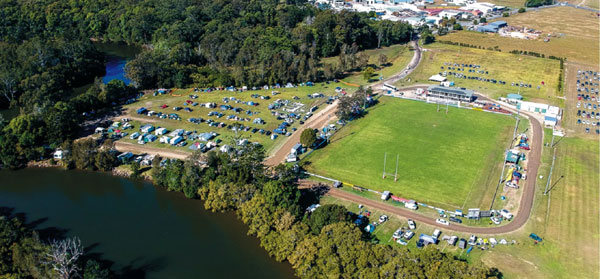 The Mullumbimby Leagues Club is open for club patrons and visitors to enjoy a social get together.
The building was constructed as a Rugby League Clubhouse in 1984, and since then has provided the central meeting place for a number of sporting organisations in the valley.
The club recently established new camp sites, taking the total number of sites in the camping ground to 40.
Situated beside the Brunswick River, with ample shade trees and amenities open 24 hours, the Mullumbimby Leagues Club camping ground has become very popular throughout the year.